https://www.nedo.go.jp/news/press/AA5_101587.html
Under a contract from NEDO, Microwave Chemical Co. has completed Japan's first general-purpose microwave demonstration facility for the recovery of monomers from polymers with a processing capacity of 1 ton per day. In 2021, the company had completed a small-scale demonstration facility with a processing capacity of about 5 kg per hour. The process will be further scaled up to 10,000 tons per year, with the aim of wide implementation by 2025 in collaboration with chemical manufacturers and other parties.
Microwave Chemical Co., has developed a microwave oven coupled to a CO2 laser with a wavelength of 10.6 μm, which can measure the thermal degradation of plastic samples, inorganic fillers and liquid samples used as catalysts during heating.
When polystyrene was used as a model plastic, styrene monomer was recovered as the main component and re-used for polymerisation.
Microwave technology is expected to achieve energy savings of approximately 50% compared to the conventional pyrolysis process for plastic recycling.
Recycled polystyrene from the small demonstration machine: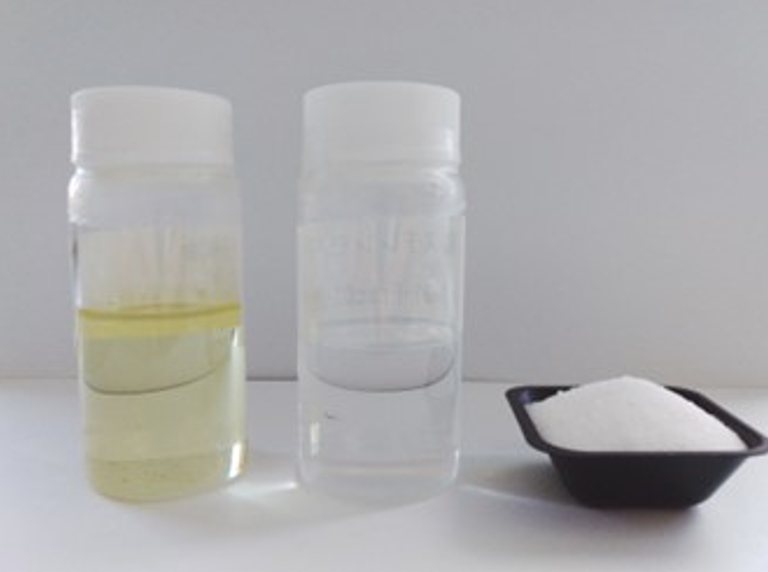 Microwave Chemical Co. completes 1 t/d demonstration facility for microwave-based recycling of plastics