https://bio.nikkeibp.co.jp/atcl/report/16/011900001/22/09/21/00447/
"Wastewater Surveillance" is an epidemiological survey method that measures nucleic acids of pathogenic microorganisms, including viruses, in sewage to determine the occurrence and prevalence of various diseases.
Japan's National Institute of Infectious Diseases and the Regional Institutes of Health have conducting polio environmental water surveillance since  2013 to monitor the spread of poliovirus, and from 2020 surveillance of new coronaviruses to assess regional spread and detect infection at specific facilities.
Most of these efforts are still in the demonstration stage. In Japan, in 2022,  verification began under two schemes: a sewage treatment plant demonstration (local governments) and an individual facility demonstration (elderly care facilities, childcare facilities, educational facilities). Currently, 20 municipalities nationwide, including Sapporo City, Sendai City, and Akita Prefecture, have been selected for the sewage treatment plant verification, while approximately 20 special nursing homes and geriatric healthcare facilities nationwide, including the National Center for Child Health and Development, have been selected for the individual facility verification.
Shionogi and Shimadzu have jointly established AdvanSentinel, https://advansentinel.com/, a sewage monitoring company, as a 50-50 joint venture in January 2022. Chugai Technos and Eurofins Japan Kankyo provide joint inspection services since June 2021.
Picture from AdvanSentinel website.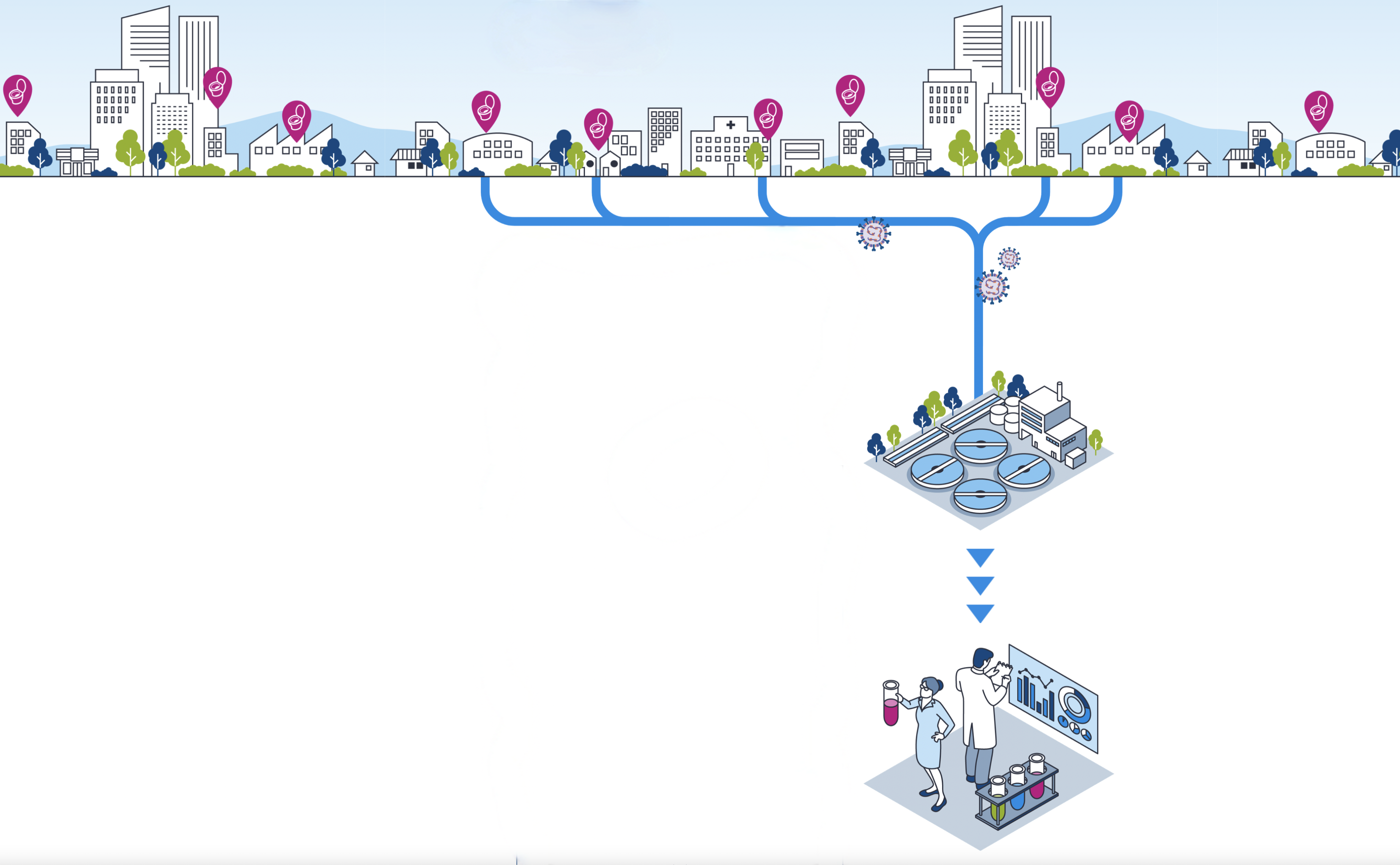 Pathogenic microorganisms in sewage: several "wastewater surveillance" programs in Japan