With Japan Groundwater Development Co., and General Heat Pump Industry Co. as contractors, NEDO had built a demonstration facility as "ZEB" (zero-emission building) in Yamagata City, Yamagata Prefecture, to verify the ZEB adaptability of a total heat supply system that utilizes high-efficiency aquifer heat storage.
Number of floors 2 floors above ground
Building area 285 qm
Total floor area 562.5 qm
Steel structure
Air-conditioning load 64 W / qm
Heating load 35 W / qm
The building uses a 30.7 kW solar power generation facility and a solar water heater as energy creation, the wall thickness has been increased to 300mm to enhance the heat insulation effect. The ventilation system is a total heat exchange system, and the lighting is LED lighting. In addition, an external blind that blocks up to 82% of solar radiant heat is additionally installed on the southwest window. By making the vacuum tube type solar water heater an antifreeze circulation type, it is not easily affected by the outside air temperature, and it is expected that it will exhibit a certain heat collecting capacity even in winter when the sun comes out.
NEDO news release, July 6, 2021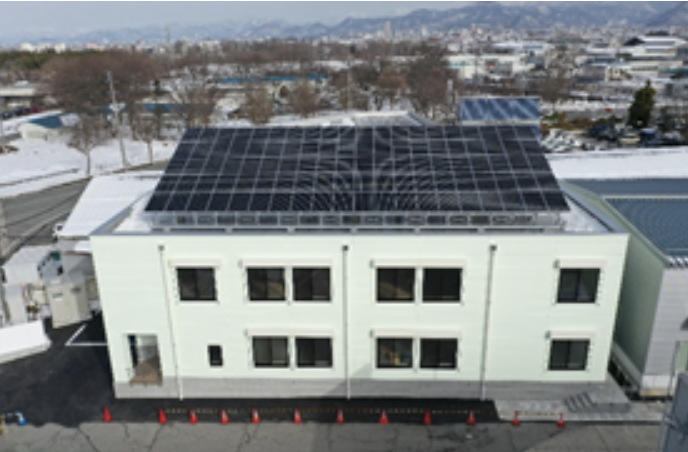 6-7 NEDO tests Net Zero energy building in Yamagata