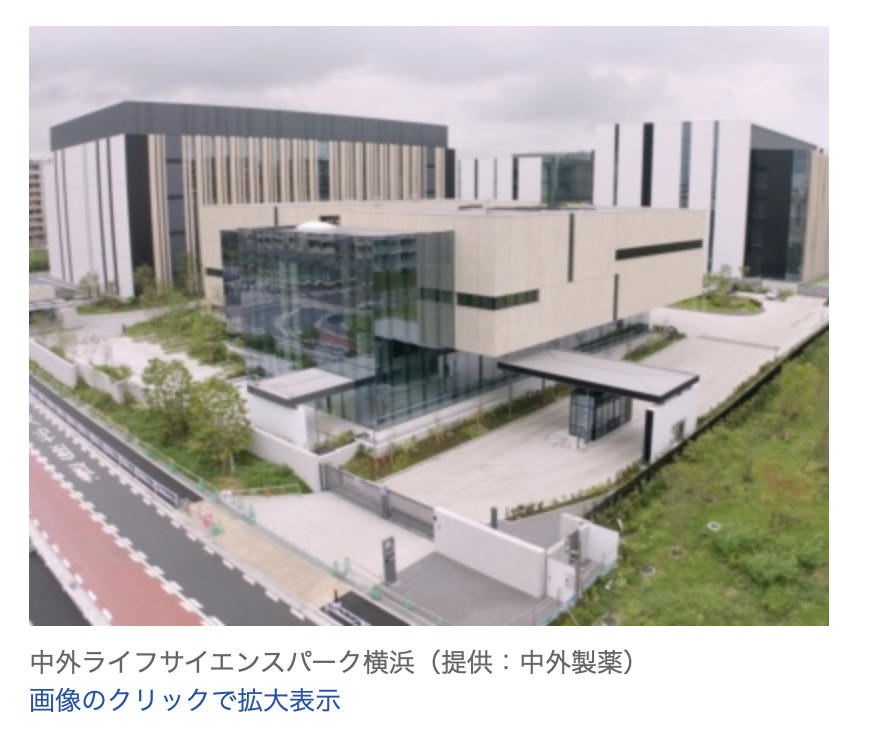 https://bio.nikkeibp.co.jp/atcl/news/p1/23/07/18/10912/
On July 18, 2023, Chugai Pharmaceutical held a media tour of its new research base, Chugai Life Science Park Yokohama. The new research base was completed on October 15, 2022, and began full-scale operations in April 2023. The center plans to advance drug discovery research based on laboratory automation and AI drug discovery. During the tour, a self-propelled robot (mobile robot) that carries experimental samples while moving between experimental devices was shown to the public. On July 14, 2023, Chugai announced that it will start a demonstration experiment of lab automation at the new research center in collaboration with Omron and Omron Scinexx, planning to start the experiment in one of the laboratory sections from the fourth quarter of FY12/2023.
The lab automation  in collaboration with OMRON will introduce a mobile robot and a dual-armed robot. The mobile robot runs on its own between devices, transporting experimental samples and other materials and operating experimental equipment. The dual-armed robot can perform experimental tasks with its two arms. The plan is to use these robots to replace operations conventionally performed by human hands, such as experiment preparation, experiment operation, equipment operation, and data acquisition and analysis. At first, they aim to automate mainly cell culture experiments.
During the tour, a mobile robot was shown moving between devices and setting experimental samples in the devices. Until now, moving experimental samples from one device to another has required the intervention of a researcher. If experimental samples can be moved without human intervention, experiments can be conducted at night or on holidays when researchers are not on duty, which could lead to more efficient research. If routine experimental work can be replaced by robots, researchers will be able to use their time more creatively and efficiently.
Chugai's new research center is full of laboratory automation