https://bio.nikkeibp.co.jp/atcl/news/p1/22/08/24/09846/
https://www.nature.com/articles/s41428-022-00675-3.pdf?proof=t2020-6-29
Symbiobe is a Kyoto University startup commercializing technology for bio refineries based on marine photosynthetic bacteria. Technology is based on the research results of Professor Keiji Numata of the Department of Materials Chemistry, Kyoto University. Using carbon dioxide and atmospheric nitrogen as raw materials, the company plans to develop four businesses:
(1) services to reduce greenhouse gas emissions by absorbing and fixing carbon dioxide,
(2) production of biopolymers for industrial use,
(3) production of fertilizers for agriculture using fixed nitrogen components, and
(4) production of feed for aquaculture using the propagated bacteria themselves.
A 4,000L demonstration plant for culturing marine photosynthetic bacteria  began operation. In May 2022, the company produced prototypes of aquaculture feed and nitrogen fertilizer as a substitute for fishmeal, and silk fiber in collaboration with Spiber. The company aims to have a commercial pilot plant up and running by 2025.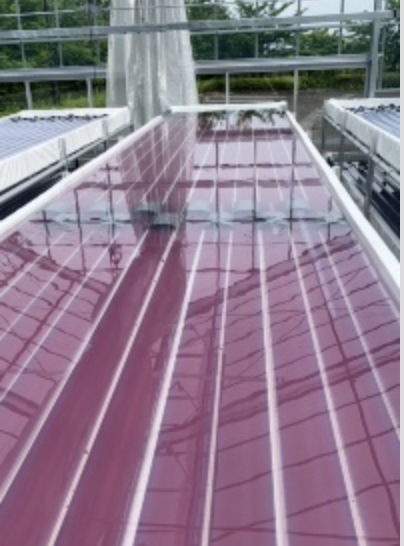 © Symbiobe
Kyoto startup Symbiobe produces spider silk in recombinant marine phototrophic bacteria