Within a comprehensive alliance for business development of microalgae, both companies will cover 1. Development of biofuels business ("Green Oil Japan"), 2. R&D of micro algae culture technology, 3. Use of algae for foods and cosmetics, and 4. Production of substances by microalgae. The partnership will comprise Euglena's focus on Euglena algae, and Denso's on Pseudococcus. Both companies have already established pilot-scale production facilities.
Euglena Corp. and Denso news release, February 20, 2019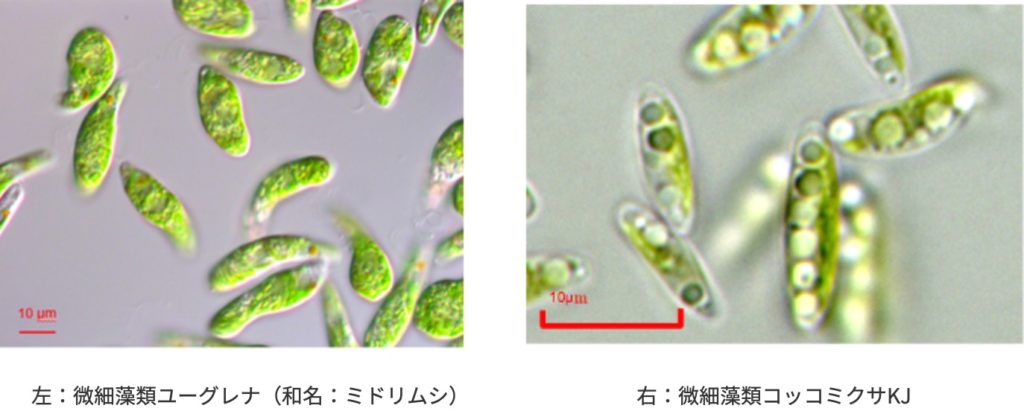 Japan hat eine lange Tradition für die Herstellung qualitativ sehr hochwertiger Naturseiden ("Japanseide"), die z. B. zur Herstellung von Kimonos verwendet werden. Die japanische Seiden-Industrie, vor allem in den Präfekturen Gunma und Kumamoto beheimatet, erlebte...
read more
Window-to-Japan
Full content list of all entries in News
The device allows for rapid, high-precision genetic field testing, for instance early inspection of food poisoning by bacteria. The device uses a compact fluorescence detector which applies the "SELFOC" microlens developed by the company in the 2000s as a unique core technology.
Nikkei Biotech news release, April 12, 2019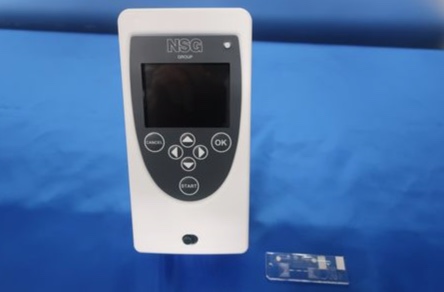 The method is based on the "embryonic organ niche method" developed by the Tokyo Jikei Medical University and others. In this method, human cells are implanted at the organ development site (organ niche) of a baby pig and grown to a normal organ. Nephron precursor cells made from human iPS cells which have differentiated into glomeruli and proximal and distal tubules are injected into the fetal kidney of a genetically modified porcine fetus. The kidney primordia is then transplanted into a patient to promote the maturation of human kidney function. The program is in collaboration with Meiji University which will develop genetically modified pigs, and Bios, a startup company which has succeeded in animal experiments to regenerate functional mature kidneys using the the embryonic organ niche method
Dainippon Sumitomo news release, April 5, 2019

Spiber, a spin-out of Keio University and successful in the scale-up of spider silk production, has teamed up with Aderans, a Tokyo-based wig-maker. The two companies plan to jointly develop a new structural material for human wigs based on recombinant spider silk. Aderans will utilize its hair-related technologies to reproduce the unique feel and properties of natural hair. Spider silk does not easily break, and it is expected that the high-tech wigs can be coloured and permed.
Spiber has announced in December 2018 that they have secured Cool Japan Funds to build a new factory in Thailand which will produce several hundred tons of recombinant spider silk from 2021 on.
Spiber press release, March 19, 2019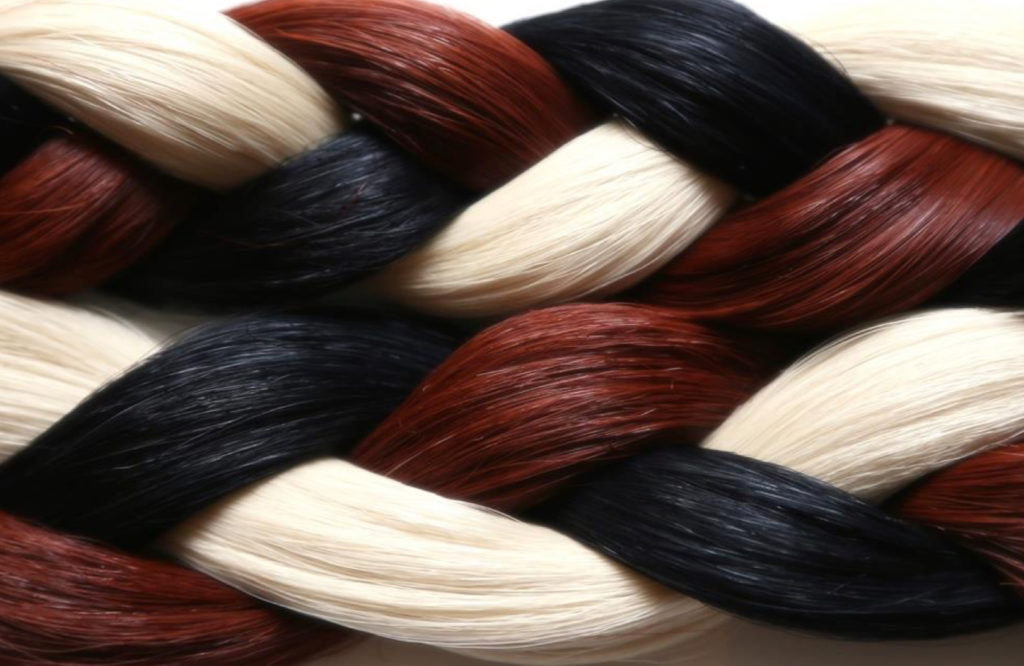 The company is a spin-off of the University of Tokyo, using the research results of Osamu NUREKI. They develop in vivo gene therapy using adeno-associated virus (AAV) vectors for single gene diseases.
Gene Technos Science Co. shareholders have approved to make Cell Technology, acquired in January 2019, a wholly-owned subsidiary. Cell Technology has a partnership with over 2000 medical institutions across Japan to provide services for dental pulp-derived and other stem cells. It supplies such cells to companies such as Daiichi Sankyo, Eisai, Nikon and Sekisui for research and GeneTechnoscience is preparing to develop this product line further into cell therapeutics. JCR Pharma and Teijin have already implemented Phase I/II clinical tests of dental pulp-derived stem cells for the treatment of acute cerebral infarction in Japan.
Gene Techno Science news release, March 12, 2019
Nikkei Biotech news release, March 15, 2019

A joint research team of Hitachi and RIKEN have successfully used a completely closed automatic cell culture system for culturing RPE cell sheets derived from human iPS cells. using a culture device. By analysis of various markers it was demonstrated that these RPE cell sheets showed the same level of quality as those cultured by skilled technicians.
Hitachi news release, March 14, 2019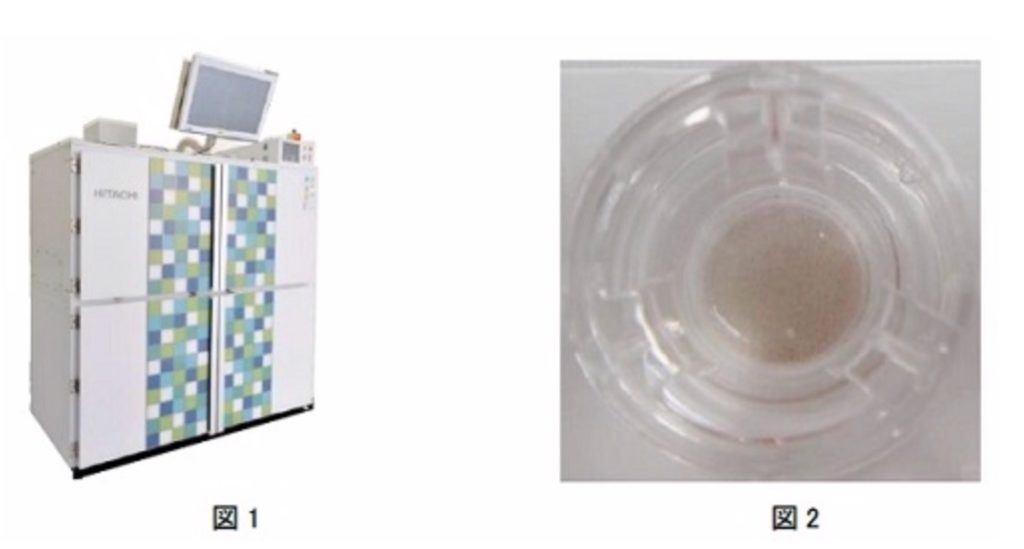 Hiromitsu SUGAKAWA and colleagues at RIKEN Bioresources Research Center have treated an aqueous silk protein solution with tyrosinase, thereby converting tyrosine residues in silk to DOPA. Amino acid analysis by ninhydrin confirmed that the treated silk contained about 1 mol% of DOPA. The adhesiveness of this DOPA-containing silk protein was greatly improved, especially under basic conditions, probably by interaction between deprotonated lysine and DOPA, as with mussel adhesion protein. DOPA-silk also showed high adhesion to paper, polypropylene resin, wood and silk thin film.
RIKEN news release, March 11, 2019
The imaging system will help to judge wheter a polyp detected by the endoscope is neoplastic or not. It has obtained regulatory domestic approval for sales in Japan.
Nikkei Biotech news release, March 4, 2019
+
ToMMO, the Tohoku Medical MegaBank Organization, is focused on genomic medicine, which requires to accurately analyze the genome sequence of individuals based on differences to a "reference genomic sequence". As the "international reference genome" was created based on genomes from European and African populations, ToMMo has now created its own reference genome JG 1 based on the genome sequences of 3 Japanese individuals. it is expected that this will improve the accuracy of analysis of individual variations within Japanese genomes. JG1 will be published on the Internet so that it can be widely used for research and clinical genome analysis.
AMED news release, February 25, 2019 T
The two items approved were
Anges Co. HGF gene therapy for treatment of critical limb ischemia (AMG0001, beperminogene perplasmid)
Novartis CAR-T cell therapy Kymriah (Tisagenlecleucel) for the treatment of acute lymphoblastic B-cell leukemia
Nikkei Biotech news release, February 21, 2019

In a cooperative project with NEDO, the company will supply its Oxy's® oxygen generator to Japan First League Oita Trinita players for a year and perform blood tests of athletes' vital measurements (body temperature, blood pressure, heart rate, mileage, number of sprints increase and decrease). By analyzing the results, the efficacy of high concentration oxygen such as blood flow promotion and fatigue recovery for top athletes will be investigated.
NEDO news release, February 19, 2019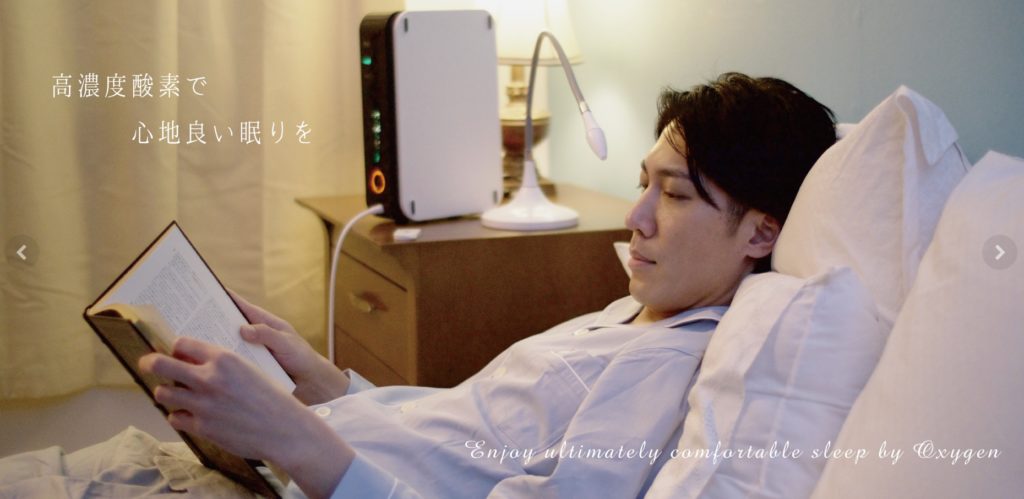 Professor Ekuo OKANO of Keio University School of Medicine and colleagues have obtained MHLW approval for clinical studies on allogenic iPS cell-derived neural progenitor cells for the treatment of subacute stage spinal cord injury. They will now investigate the safety and effectiveness by increasing the number of transplanted cells in spinal cord injury in a chronic and a subacute phase. The initial clinical research will be done on 4 patients with 2 million transplanted cells and an observation period of 1 year.
Keio University news release, February 18, 2019

The team at Kochi University and Tokyo University of Technology succeeded to develop a Ni / Y 2 O 3 catalyst which allows to produce synthesis gas from methane and CO at below 600 C without coking. The catalyst is composed of Ni and Y2O3 which are topological intertwined in a nano phase separation structure. The "rooted" catalyst was stable for a period of 1000 hrs or more.
JST news release, February 15, 2019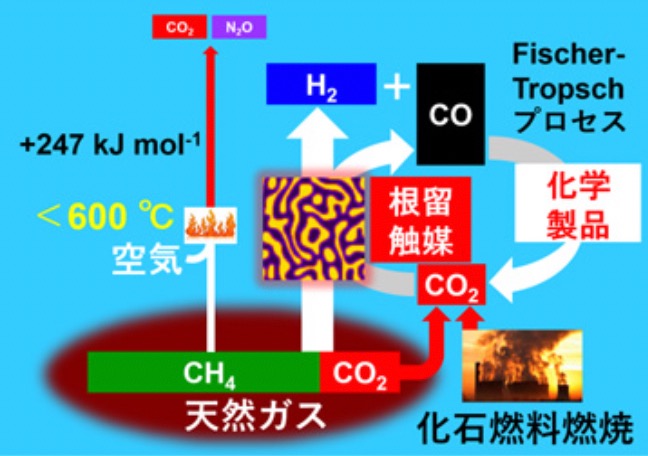 Mitsubishi Tanabe announced that phase I of its antibody-drug complex MT-8633 against solid cancer will be carried out by Open Innovation Partners, a Tokyo-based venture. It is believed that this move is meant to raise development speed.
Tanabe-Mitsubishi Pharma news release, February 14, 2019

The application for domestic manufacturing and marketing is based on a doctor-based interim analysis of 13 subjects (corresponding to phase II) with the oncolytic herpes simplex virus vector G47Δwhich showed a 92.3 % survival rate.
Nikkei Biotech news release, February 14, 2019