The term will serve as a unifying concept leading to "smart cells" of plants and microorganisms by combining genome analysis, genome editing and metabolic engineering of cells supported by robotics, cloud computing, big data informatics and artificial intelligence.  These technologies will allow to modify living cells and improve genomic selection for a wide range of applications in medicine, energy, materials and agriculture. Target organisms will include agricultural plants, livestock, fish and silkworms, and microorganisms used in the production of fermented food, fuel or speciality  products, including process scaling (もの作りmonozukuri = make things).
Details have been summarized in a 44 page report prepared in June 2019 for the EU – Japan Centre, Brussels https://www.eu-japan.eu

According to a survey by Nikkei Biotech, there are now seven cases of doctor-initiated clinical trials based in iPS cells in Japan. The most recent one is Jun Takahashi of CiRA's clinical trial, in collaboration with Dainippon Sumitomo Pharma, using heterologous...
read more
Window-to-Japan
Full content list of all entries in News
In collaboration with the startup company Spiber https://www.spiber.jp, Japan's sportswear producer Goldwin has offered a web-based lottery for the purchase of 50 pieces of a ski jacket named "moon parka" made from 3 layers, the outermost one of Spiber's "spider silk" protein. Price with tax is 150,000 ¥ (about 1260 €). The two companies had already released a limited edition of 250 T-shirts made from 17.5% "spider silk" and 82.5% cotton by weight in June this year. The price was 25,000 ¥ (about 200 €). In November 2018, Spiber had announced the construction of a production plant for its "spider silk" proteins in Rayong, Thailand, operational in 2021.
Spiber news release, August 29, 2019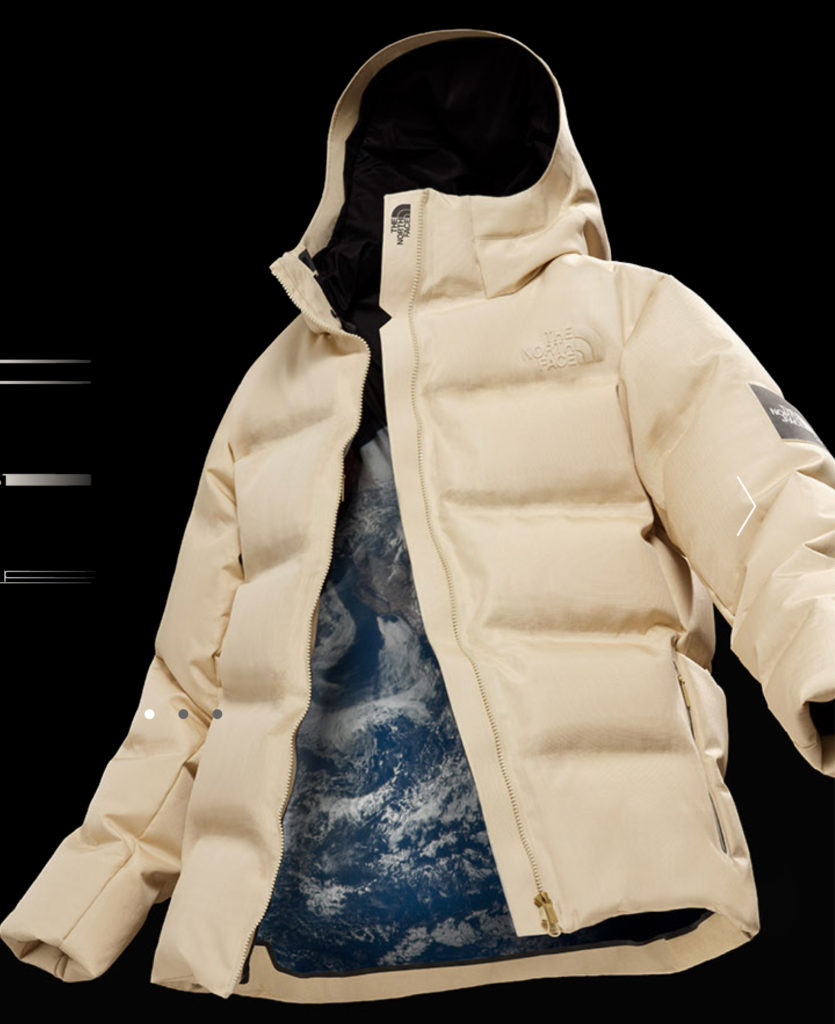 Under a contract from NEDO, the company has put into operation in its Okayama plant a woody biomass heat generator, using surplus woody biomass such as bark produced in local areas. Liquid natural gas (LNG) and heat from woody biomass will be used, according to fluctuations in fuel prices and procurement conditions, for the company's drying process of diatomaceous earth products. By operating the biomass facility stably, fossil fuel consumption is expected to be reduced by 20% throughout the Okayama Plant, and carbon dioxide generation is expected to be reduced by 1,000 tons per year
Showa Chemical news release, September 4, 2019

The website https://bio-sta.jp/contains information on latest breeding results and explains in much detail the technology behind these results. Projects include deletion of target genes which result in tomatoes with high GABA content, potatoes without solanine, and red sea bream with enhanced muscle meat (myostatin knock-out). The secretariat of BioStation is located at the Japan Agriculture, Forestry and Fisheries and Food Industry Technology Promotion Association (JATAFF), a public corporation affiliated with the Ministry of Agriculture, Forestry and Fisheries. The Japanese government sees genome editing technology as a revolutionary "game changer" that will be a driving force for a future bioeconomy. BioStation is intended to increase public acceptance in order to socially implement genome-edited tomatoes, potatoes, red sea bream, etc. that are about to be put to the markets.
Nikkei Biotech news release, September 9, 2019
Eight companies have joined Shimadzu Corporation in an attempt to obtain better reproducible data in the life sciences such as drug-related research. 53 ring tests among these companies had shown that reproducibility of data was indeed low. 8 companies (iPS Portal, Earth Environment Service, NTT DATA, Olympus, Kataoka Manufacturing, Taisei Corporation, Hitachi Industrial Equipment Systems, Shimadzu Corporation) have now initiated this new effort to develop next-generation laboratories where "transparency", "reproducibility" and "efficiency" of life-science related data will be widely improved.
(COTO = communication tool oriented)
Shimadzu news release, May 30, 2019
In this project, it is planned to build a data infrastructure system for collecting and sharing data which correlate optical and electrochemical sensor data that have not yet been used at bio-production sites (bioproduction management using convolutional data). An AI system will be developed that predicts the optimal culture method hitherto not possible with human experience and intuition, with the aim to establish a method that significantly increases culture efficiency providing a common base for production management in the bioeconomy market.
PI is Chitose Research Institute, contractors are
Ajinomoto Co., Inc. (Food)
Kyowa Hakko Bio Co., Ltd. (food and pharmaceuticals)
Mitsui Chemicals, Inc. (Chemicals)
Kaneka Corporation (Chemicals / Pharmaceuticals)
NRI System Techno Co., Ltd. (System)
Nikon Instech Co., Ltd. (Device)
Nagaoka University of Technology (data acquisition development)
The University of Tokyo (data analysis)
The Project period is FY2019 up to FY2021
NEDO news release, Sept. 6, 2019
Chitose press release, Sept. 10, 2019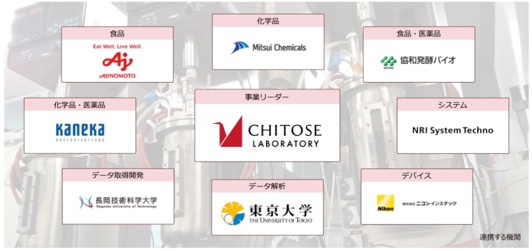 Katsuhiro SHIRATAKE of Nagoya University and coworkers from RIKEN have achieved the development of a high-fructose tomato by disrupting the INVINH gene, encoding an invertase inhibitor. As genome editing tools, a CRISPR / Cas9 vector and Target-AID vector targeting INVINH were used. In some transformants, the increase in sugar content was up to 2fold.
Lecture at 37th Annual Meeting of the Japanese Society for Plant Cell Molecular Biology in Kyoto, September 8, 2019
NEDO has announced that acetylated ligno cellulose nanofiber (CNF) show high biodegradability (~90% in the OECD TG301C test), bringing this material closer to wide applications. CNF are cellulose fibers with a diameter of 3 – 10 nm obtained from woody biomass such as bamboo or other wood. They are already produced by companies such as Nippon Paper at a scale of several 100 tons. Through acetylation and continuous melt-kneading, CNF-reinforced resin materials can be produced which show high thermostability and are lighter and stronger than steel. Their CNF component is biodegradable. A CNF-based composite material, Starcel®from Kyoto's PMC Corp., is already used for the soles of running shoes Gel-Kayano®25 produced by ASICS Co., a major Japanese sport shoes manufacturer with global reach.
NEDO news release, August 8, 2019
NEDO news release, June 1, 2018
The poly-hexanoate-butyrate (PHBH) copolymer is produced by Kaneka from plant oil using a recombinant strain of Cupriavidus necator at a capacity of currently 1,000 tons, with plans to increase production to 5,000  and later to 100,000 tons a year. PHBH materials decompose not only on soil, but also in seawater (90% within 6 months at 30°C) and have obtained the "OK Biodegradable Marine" certificate from TÜV AUSTRIA Belgium NV. The biopolymer-producing strain is based on joint research by Yoshiharu Doi, former Professor of the Tokyo Institute of Technology and Director at RIKEN, and five Kaneka researchers who will share the award of 3 million ¥ (~25,000 €).
JBA news release, July 29, 2019
LSI announced that a domestic clinical trial for spinal cord injury in the subacute phase will be started using the Muse cell product "CL2020".. The company has been conducting clinical trials already for three other diseases, acute myocardial infarction, cerebral infarction, and epidermolysis bullosa, and aims to apply for approval in 2020 and 2021 for any of the four diseases. Muse cells are pluripotent stem cells discovered by Prof. Mari Dezawa of Tohoku University. They occur in mesenchymal stem cells (MSC) of bone marrow and other organs, and they can differentiate into any ectoderm, mesoderm or endoderm. They can be stored through cryopreservation.
Mitsubishi LSI news release, July 10, 2019
The "smart cell industry" program of NEDO (2016-2020) aims to produce industrial materials from plants and microorganisms in economically viable yields based on metabolic engineering and synthetic biology. The five new topics (2019-2020) are
Microbial production of polyamide materials (Toray)
Cholesterol esterase derived from recombinant Burkholderia stabilis (Asahi Kasei Pharma)
Microbial production of ergothioneine, a rare amino acid (Nagase Sangyo)
Soy sauce koji mold with high content of long-chain ceramide (Fukuoka Soy Sauce Brewing Association)
Enzyme engineering for production of chemicals with high added value (Amano Enzymes)
NEDO news release, May 7, 2019
The group of Akihiko KONDO at Kobe University has used computer simulations, newly designed metabolic pathways and introduction of an engineered silkworm enzyme into E. coli to produce tetrahydropapaveroline (THP), a precursor compound of various benzylisoquinoline alkaloids which are used as analgesics. The project was carried out within NEDO's "smart cell industry" program.
NEDO news release, May 7, 2019
Nature Communications (2019) DOI: 10.1038/s41467-019-09610-2
As indicated by Koichi AKAISHI, Chief Policy officer of the Cabinet Office, the government's new bio-strategy will include support of company investments in the following 10 areas:
(1) high-performance biomaterials
(2) bioplastics
(3) sustainable primary production systems (agriculture)
(4) organic waste and organic wastewater treatment
(5) life improvement, healthcare and functional food
(6) digital medicine
(7) bioproduction systems (medicine, regenerative medicine, cell and gene therapy)
(8) bioproduction system (industrial products)
(9) bioanalysis and research tools
(10) large-size wood buildings
There will be a roadmap for regulations, standards and standardization necessary for market creation in each area, to be published in December 2019.
Nikkei Biotech news release, May 31, 2019
RIKEN held an opening ceremony on April 19, 2019, for a collaborative laboratory on natural products and chemical biology at Hangzhou Future Science and Technology Park. The collaborative laboratory will identify useful substances from natural compounds collected from microorganisms and plants, and conduct research that will lead to drug discovery. Since China is a Kampo/TCM country, there is a large demand for such research, and RIKEN will use this collaborative laboratory as a hub for Chinese natural drug chemistry research, as well as fostering exchange of young science and technology personnel from Japan and China.
RIKEN news release, April 26, 2019
ToMMo established after the Great Eastern Earthquake so far has analyzed whole genomes of 5000 healthy local people and about 100,000 single nucleotide polymorphisms (SNPs). Since 2016, CiRA and ToMMo started collaborative research and established healthy iPS cells from somatic cells of participants in cohort surveys linked with genomic and health information. Differentiated into various differentiated cells such as neurons and hepatocytes in order to create differentiated cells with the same genome as the participant, genome wide association analysis (GWAS) was conducted to examine the correlation between SNP and health information. The concept is to evaluate disease development risks, drug efficacy and toxicity risks using differentiated cells, and to use this healthy control group for iPS cell research on diseases. CiRA and ToMMo have now successfully established iPS cells on a trial basis from frozen peripheral blood mononuclear cells of six cohort participants. The iPS cells have all satisfied the morphological characteristics of iPS cells, and have expressed the relevant undifferentiated marker genes (NANOG, Otc3 / 4) and transcription factors.
CiRA/Kyoto University news release, April 17, 2019

Under a NEDO contract, the team of Yasushi ODORU at Kansai University has succeeded to substitute the conventional platinum catalyst for organosilicon synthesis by a catalyst based on iron oxide nanoparticles coated with DMF. The new catalyst has high activity even in small amounts, and can be recycled by temperature change. It can be used as a catalyst for various types of silane coupling agents, such as for automotive fuel-efficient tire additives.
NEDO news release, April 15, 2019